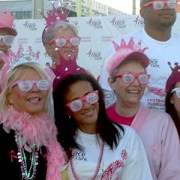 Receiving items from the Pink Ribbon Princess.org  paper goods drive.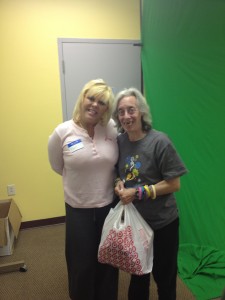 Jannette Cintron receiving a check from Pink Ribbon Princess.org.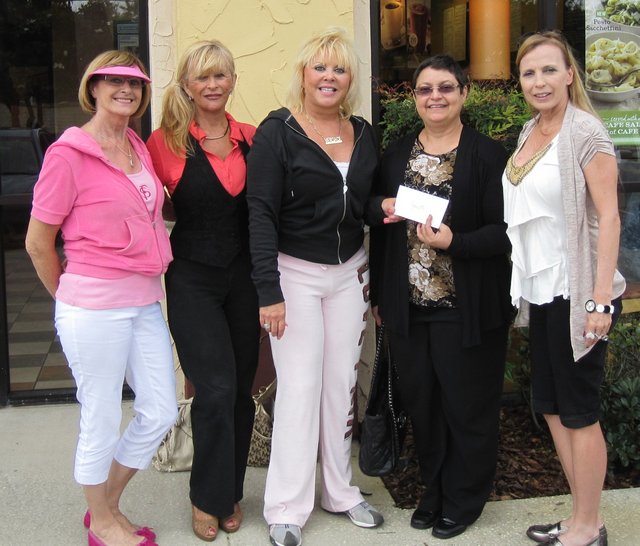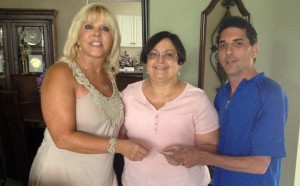 Dear Debbie, I am writing this letter to thank you and thank the organization you represent, Pink Ribbon Princess Foundation, for the donation of the $500.00 to help make my difficult economical situation do to breast cancer easier. I do not have words to express my gratitude for your kindness and generosity. I am not working for more than two months. While I try to make the effort to cover my family's basic needs I have been overwhelmed with all the medical bills I have to pay. This money will be a great relief of that pressure especially now that I am going to start chemotherapy. Again, thanks a million from the bottom of my heart.
Sincerely, Jannette Cintron