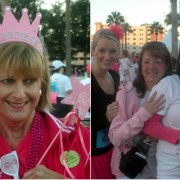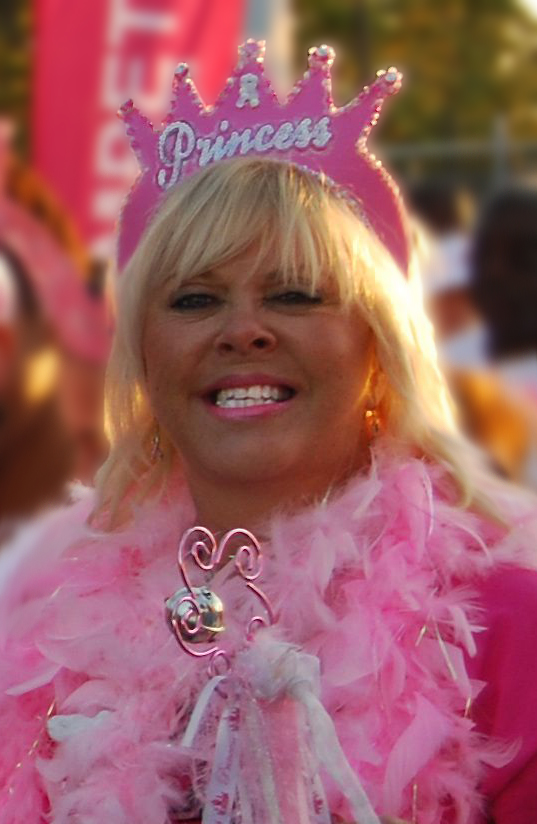 I am a breast cancer survivor.
I am living a journey I never expected. It all started May 11, 2006 when I heard that dreaded word that can change a life so instantly: CANCER. My life has not been the same since that day.
I was diagnosed with stage-2 breast cancer, positive for estrogen (Her 2+). I have had eight surgeries within two years, including a double mastectomy with re-constructive surgery, the removal of 13 lymph nodes, and a hysterectomy. After thinking about the diagnosis I went back to my doctors and all the places where I'd ever received a mammogram and insisted on having my records.
After days of reviewing the records, I came to the conclusion that I had been misdiagnosed. Before that, I had a mammogram every year. I had been called back a few times, and the same area had always been in question. Being naïve, I trusted the doctors' opinions and never felt the need to request my records.
In 2005, I was told that they saw something on the mammogram and that I needed to do a second one. Afterward, it was determined that I needed to see a surgeon. When I went to see him, I found that he was very arrogant, like he was doing me a favor for seeing me. He proceeded to tell me that I had wasted both his and my time. I asked him to please feel my breast. After touching my breast quickly, he again told me that I wasted his time because there was nothing there. I left the office thinking about how I wasted a co-payment, but was grateful that I didn't have cancer.
Unaware of what the records stated in 2005, I didn't think twice when I got a call saying that I needed to have a second mammogram in 2006. When I saw the radiologist he said, "You have a suspicious area and need to see your doctor as soon as possible."
By the time I walked to the hospital parking lot, a cancer consultant had called my cell phone to tell me that she made an appointment with a surgeon. The appointment was with the same surgeon I had in 2005 and he was shocked to see me. I noticed that it was difficult for him to look me in the eye. He repeatedly insisted that I get a biopsy that day.
Waiting a few days to get the results, I got a call to make an appointment to come to his office. May 11, 2006 was the day he told me I had breast cancer. I didn't even cry.
After receiving my records, I found a letter from the surgeon stating that I should have followed up with a series of ultrasounds in 2005. There was also a report from the radiologist that said the same thing, but why wasn't I told about an ultrasound? I didn't know any thing about these orders until I already had stage-2 cancer. If I had reviewed my records in 2005 and demanded an ultrasound, the cancer could have stayed at stage 0 or stage 1. I might have kept my breasts and the cancer might not have spread to my lymph nodes. Also, there could have been a possibility that I might not of undergone chemotherapy.
Wow! I thank God I followed up with a mammogram in 2006, because if I didn't, the cancer would have spread to my other organs. I am thankful that I caught it before it became any worse. If you have a bad mammogram, insist on a getting an ultrasound, a biopsy, or a second opinion. We as women need to take charge of our lives and be our own managers. How many of you have the same story or know someone who does? This has to stop now. No more misdiagnoses!
My purpose now is to make sure every woman is aware that she can ask for her records, so she can review them herself, and make her own opinion of what to do.